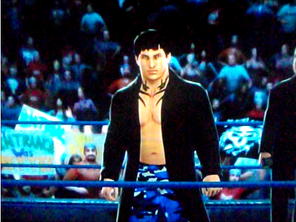 The United States Championship is one of six current championships in YWE. The U.S. Title was created in 2010 and is in possession of Raw. Ron Johnson is the first U.S Champion. Shadow has the most reigns of 3. Crazy One has the longest reign of 6 months. Kid Wild has the shortest reign at about 2-3 weeks. Cipher is the current champion in his second reign.
Title History
Edit
Ad blocker interference detected!
Wikia is a free-to-use site that makes money from advertising. We have a modified experience for viewers using ad blockers

Wikia is not accessible if you've made further modifications. Remove the custom ad blocker rule(s) and the page will load as expected.