The Morgan, real name Tim Morgan is billed as the "UK Representative" of the XWF. The Morgan has sporadic apearances on XWF shows and pay per views, usually as a guest color comentator, but sometimes makes in ring apperances (despite not being a trained wrestler).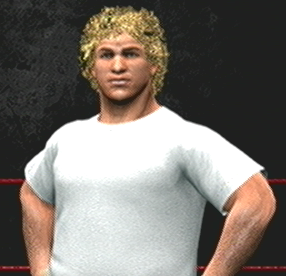 XWF Career 2012-Present
Edit
The Owner originally signed The Morgan to the XWF as an alternative color commentator (The Morgan and Clowner would be interchangable on commentary roles) But due to unforseen circumstances, The Owner settled on having just Bear perform Commentary duties. The Morgan was kept under contract for sporadic apperances both on com and in ring.
Finishing and Signature Moves
Edit
Finishing Move(s)
Signatures Move(s)
XWF Title History
Edit
The Morgan has no title history in the XWF.
Ad blocker interference detected!
Wikia is a free-to-use site that makes money from advertising. We have a modified experience for viewers using ad blockers

Wikia is not accessible if you've made further modifications. Remove the custom ad blocker rule(s) and the page will load as expected.