Rampage is a pay per view event run by XWF. It was the second pay per view event in season 1, but it is unconfirmed if it will return in season 2.
Rampage 2012 (Season 1)
Edit
Rampage was released on 04/04/12 and featured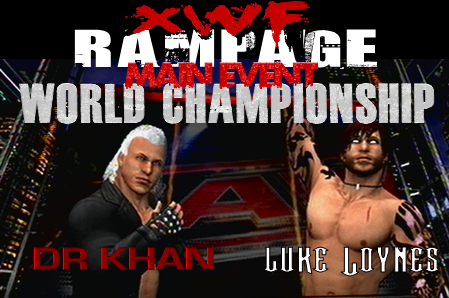 Birds of Prey Vs T-unit (Tag Division Championships)
Jacob Drake vs Titus Valentine (Internet Championship)
Tobius Upson Vs Mike "The Viper" Jacobs (First Blood Match)
Damage Vs Big D (No Holds Barred Championship)
Dr Khan Vs Luke Loynes (World Heavyweight Championship)
Watch Rampage 2012 here - http://www.youtube.com/watch?v=Y4HJ5qFZgHk
Ad blocker interference detected!
Wikia is a free-to-use site that makes money from advertising. We have a modified experience for viewers using ad blockers

Wikia is not accessible if you've made further modifications. Remove the custom ad blocker rule(s) and the page will load as expected.