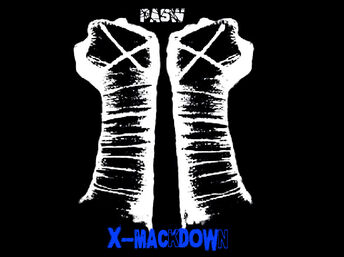 X-MackDown is a PASW Supershow that was firstly taped on April 6th 2013. It is believed to be the official show for the Cruiserweight Divison in PASW. 
X-MackDown 2013Edit
The event took place in Boston, MA. The highlights of the show are available in this link. Spoilers of the show:
Rodríguez & Mr. Amazing Todd def. BadBoy Crew
Jake Tyler Hart def. Alpha
Fear Society def. Japan Team, retaining the PASW Tag Team Championships
Austin Sopp def. The Rock, becoming the new Million Dollar Champion.
BD Thunder & Adrian Destiny def. Road Rocker & Brian Thunder
The Tornado def. Archangel, Omega, and Justin Gavin in a Ladder match, retaining the Cruiserweight Championship. 
Ad blocker interference detected!
Wikia is a free-to-use site that makes money from advertising. We have a modified experience for viewers using ad blockers

Wikia is not accessible if you've made further modifications. Remove the custom ad blocker rule(s) and the page will load as expected.