Igniter Currently in ELW (Extreme Legacy Wrestling)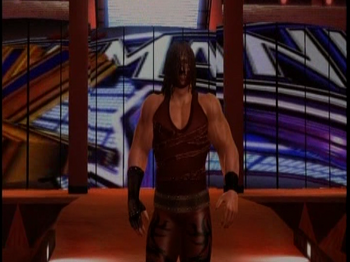 He just attacks bottom line he had a debut by attacking and injury Lula
ELW (2005-present)
Edit
Igniter took away the Harcore championship from Domination. Now it was a rivalry of Hardcore because both of these guys are very hardcore in Extreme Rules Ignoter introduced the inferno match to ELW and he beat domination in a hard match. At raw domination came to Igniter with a fire extinguisher and hit him with it and domination got is title back.Tar wanted to show he was the biggest of ELW and wanted to defeat in igniter "little inferno match" but a downfall from Tar he lost with fire on his ass for a long time and the ref was delayed, Igniter wanted something on his waist and decided to take Trevor Scott ELW championship Trevor accepted that challenge. At No Way Out in a steel cage match but Trevor had the win. Igniter did not want to lose from a little guy he had a rematch Clause but this time it was diffrent Ignoter took the ELW champ then Dark Shade came out saying he was next for the championship. Dark Shade met at Money in the bank and they had a hard Hell in a cell match but Dark Shade came out to win. Igniter made his Debut back by attacking former OCW superstar Cj phoinex saying he should not be hear.They meet at The Bash for a great match.
Ad blocker interference detected!
Wikia is a free-to-use site that makes money from advertising. We have a modified experience for viewers using ad blockers

Wikia is not accessible if you've made further modifications. Remove the custom ad blocker rule(s) and the page will load as expected.