Fosher, real name James Fisher is a professional Wrestler currently signed to the XW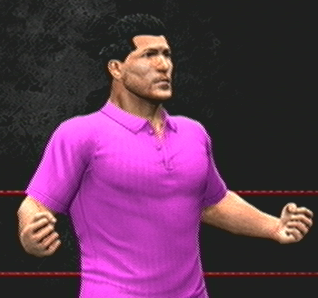 F. He is currently a member of the "T-Unit" Faction. 
Early Years 2005 - 2008
Edit
Fosher spent most of his early years in the indies, starting out in the CWA before he moved on to the CSOW. He saw brief singles success feuding with and defeating CSOW star Tommy Gunn, but later joined T-Unit with fellow members Havok, The Grebbell, Fatt Matt, Thorndy and Handly. T-Unit would go on to hold the CSOW tag team championships for a record breaking reign of 364 days.
XWF Career
Edit
The Owner signed Fosher alongside Havok and The Grebbell, bringing them in with the intention of expanding the tag division. Fosher has seen reasonable ammount of screen time since XWF's inception inlcuding Pay Per View matches and regular apperances on Shockwave and Aftershock.
Finishing and Signature Moves
Edit
Finishing Move(s)
Signatures Move(s)
XWF Title History
Edit
Fosher currently has no title history in the XWF.
Other Title History
Edit
1 x CSWO Tag Team Champion
Ad blocker interference detected!
Wikia is a free-to-use site that makes money from advertising. We have a modified experience for viewers using ad blockers

Wikia is not accessible if you've made further modifications. Remove the custom ad blocker rule(s) and the page will load as expected.